Holistic Healthy Life: Chiropractic, Nutrition,
Bio/Neurofeedback, Massage & So Much More
Get out of pain and learn how to not only be pain-free but to find health and Wellness For Life!
Working together we will help you be the healthiest you can be. When your body is working optimally, meaningfully functioning and continuously on a path of healing, you will no longer have to worry about symptoms such as pain.

The Wellness For Life team strives to uncover the root cause of your health challenges rather than simply treating your symptoms. Modern medicine offers pharmaceutical options and surgery that focuses on suppressing your symptoms but often causes many unwanted and unnecessary side effects. Most chiropractors adjust the same way with every person on every visit and some may suggest supplements they "believe" will work. Naturopaths suggest synthetic supplements they "believe" will work based on lab work. Wellness For Life offers the best of all of these doctors without the guesswork.
We strive to build up function in the body to achieve optimal health for each patient. We offer a holistic solution that gets to the source of the issue and restores function. Each visit you will receive individual care that is tailored to your body for that day. At Wellness For Life there is no guessing game on what your body needs for optimal health.
Wellness For Life represents a true paradigm shift in health, using Detailed Histories, Gentle Chiropractic, Heart Rate Variability, Applied Kinesiology, Nutrition Response Testing™, Clinically Designed Nutrition, Autonomic Nervous System Regulation Testing and Whole Food Supplements.
Natural Holistic Healthcare
Personalized Targeted Care
Non-Toxic and Non-Invasive
Most Effective Solutions
Extraordinary Success Rates
No Guessing Games on YOUR Best Supplements or Care
Less Expensive Than Holistic or Medical Doctors
Cutting Edge Technology Supported By Science
Our Top Requested Services
We offer a complete holistic program to address the complete triad of health: chemical, structural and emotional health issues.
---
Chiropractic is about structural health. We offer gentle chiropractic that is more effective, safer and last longer than traditional "twist & pop" adjustments according to our patients.

Applied Kinesiology (AK), Activator, Arthrostim, Chiropractic Adjusting, Auto Accident Injuries, Extremity Adjustments, Gentle Adjusting, Pediatric Chiropractic, Pregnancy Chiropractic, Roller Table (Intersegmental Traction), Sports Chiropractic, Upper Cervical, Wobble Chair, and more
---
Nutrition is about chemical health. When you want to get to the root cause of a disease or chiropractic adjustments aren't holding - look to nutrition. We analyze your body in order to determine the underlying causes of ill health and offer tailor-made nutrition program for you, so there is no guesswork on what supplement or foods are best for Your body.

Clinical Nutrition, Dietary Advice, Homeopathic Supplements, Nutrition Response Testing®, Weight Loss, Whole Food Supplements
---
Biofeedback is about mental health. Biofeedback is a mind-body technique that helps teach patients how to influence their autonomic nervous systems – the part of the body that controls involuntary physical functions such as blood pressure, heart rate, muscle tension, and brainwave frequency.
---
Massage is about structural health although some people would say it is also about mental health. Studies show that massage helps to increase blood circulation, relaxing muscles, relieving muscle pain and spasms, and aid in recovery and range of motion that is tailored to meet the patient's condition and injury.

Couples Massage Training, Cranial Sacral Massage, Deep Tissue Massage, Lomi Lomi, Massage, Orthopedic Massage, Polarity, Pregnancy Massage, Raindrop Therapy, Reflexology, Relaxing Massage, Shiatsu Massage, Sports Injury Massage, Swedish Massage, Trigger Point Therapy
We care for your whole body & mind!
Wellness For Life Chiropractic focuses on your whole body health.
---
Our Location
Our Cumming chiropractic office is located behind the Vickery shopping center next door to the Forsyth county YMCA. We are at the intersection of Odell Street in Vickery Village. South Cumming chiropractor in Cumming, GA 30040.
Google Maps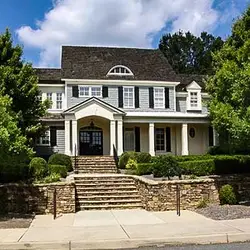 ---
True Health With Chiropractic, Nutrition & More
Healing starts when you help the whole body by addressing the underlying root cause of the issue. Calling what we do - Nutrition & Chiropractic - is such an understatement.
Many of our patients experience improvements in the following:
Acid Reflux
ADD/ADHD
Allergies
Arthritis
Asthma
Athletic injuries
Back Pain
Blood Pressure
Blood Sugar
Carpal Tunnel Syndrome
Cholesterol
Colds/ Flu
Constipation
Colic
Degenerative Disc Disease
Degenerative Joint Disease
Diabetes
Diet
Dizziness
Ear Infections
Extremities
Fatigue
Fibromyalgia
Foot Drag
Gastrointestinal dysfunction
Golfer's Elbow / Tennis Elbow
Hand Temperature
Herniated/Degenerative Disc
Hip/Sacro-Iliac Pain
Irritable Bowel Syndrome (IBS)
Jaw Issues
Learning Disorders
Hip Pain
Headaches
Hyperhidrosis
Menstrual Dysfunction
Menopausal Symptoms
Migraines
Multiple Sclerosis (MS)
Muscle Spasms
Neck Pain
Numbness
Nystagmus
Nutritional Issues
Neurodevelopmental Conditions
Osteoarthritis
Peripheral Neuropathy
"Pinched" Nerve
Piriformis Syndrome
Plantar Fasciitis
Poor Immune System
Premenstrual Discomfort (PMS)
Psoas
Radiculopathy
Range of Motion
Rheumatoid Arthritis
Sciatica
Scoliosis
Seizures
Shingles
Sinus Issues
Sleep
Sports Injuries
Sports Performance
Stress
Spondylolisthesis
Thyroid issues
Tight muscles
Tinnitus
TMJ
Vertigo
Vitamin Deficiencies
Weight
Whiplash
and more
Holistic Chiropractic
If you are seeking a med-free holistic approach we are a holistic chiropractic office practicing functional medicine, functional neurology, clinical nutrition, and more. Meaning we look at the root cause of health issues.
Most people think chiropractors are just back doctors, but there are some of us that do a lot more. Read more about What Is Chiropractic? and What Is Chiropractic Adjustment Really Doing?
All doctors know the brain and nervous system control the body, so to get truly healthy you have to get the brain and nervous system working optimally. Medicines suppress signals, which just covers up symptoms, where chiropractic improves signals and function.
We do everything we know to get to the source of the issue: very gentle adjustments, blood work, nutrition, organic whole food supplements (not synthetic), biofeedback, and more.
We have helped people with acid reflux, diabetes, high blood pressure, thyroid issues, numbness, pain, etc.
For example, if you have hot flashes you may think it is menopause/hormonal when in fact we have found great results in addressing kidney function. Even scars or heavy metals can cause issues that show up as back pain or an autoimmunity. Each person is unique, and that is how we customize a plan for you.
We've been trained to go to a foot doc for a foot issue, but the body is one system that works together. It is even possible that your foot hurts because of something you ate. When we get to the source of the problem, the body corrects itself. We want you to be healthy, so we create a custom chiropractic care plan spanning the entire chiropractic wellness spectrum tailored to YOU.
If you are thinking about having surgery, go to a chiropractor first because surgery is irreversible. Please don't wait until surgery seems like the only solution to address an issue. Addressing issues before you have symptoms - that is true prevention!
If you have a brain you need Neurologically Based Chiropractic, and clinical nutrition helps nourish your brain, so it can work optimally. Healthy Brain = Healthy Body
We offer free live health talks every week or so that covers health, not a typical chiropractic talk.
---
Our chiropractors
Our chiropractors are dedicated to helping you achieve all of your wellness objectives. They have 30+ years of peak performance skill and expertise. The chiropractors at Wellness For Life Chiropractic take a holistic approach to not only back pain but the whole body. They focus on the underlying cause of the pain and then determine the best course of treatment.
Our Licensed Chiropractors' Highlights:
Doctorate of Chiropractic, Life University
Licensed and Certified by the Board of Chiropractic Examiners
Trained in Applied Kinesiology
Nutrition Response Testing® - Certified Professional and Master Level
Wellness For Life Chiropractic, a Cumming chiropractic office, is a family chiropractic clinic because we believe your whole family should be healthy and stress-free. Our Cumming Chiropractors are committed to bringing you better health and a better way of life by teaching and practicing the true principles of chiropractic holistic wellness care. Along with the adjustment, we will also teach you stress relief techniques, functional blood chemistry analysis with nutritional counseling, massage, and more to allow your body to heal itself.
Patients seeking chiropractic and wellness at Wellness For Life Chiropractic are assured of receiving only the finest quality care through the use of modern chiropractic equipment and technology. The staff here have a genuine concern for your well-being! We have a professional Cumming chiropractic clinic.
Our office uses the latest technology where we can see the effects that the adjustment is doing to your nervous system and brain. Most chiropractors talk about affecting the nervous system and brain but only take x-rays. X-rays only show where the bones are which is a result of the muscles pulling the bones. (Learn more about x-rays) The muscles are only pulling because the brain is telling it to do so. That is why we use very gentle, customized and specific chiropractic adjustments, massage, essential nutritional supplements, therapeutic physiology specific nutritional supplements, and biofeedback to help you be the healthiest you can be.
Please feel free to learn about chiropractic wellness on our site, signing up for our newsletter, or by calling us at 678-638-0898. View the chiropractor articles, chiropractor reviews, chiropractic videos and health talks - specifically targeted by Cumming Chiropractor Dr. Sten Ekberg and Dr. Colby Smith to assist you with your chiropractic wellness needs and interests.
If you are seeking a chiropractor in Cumming, GA or near Cumming, GA, our Cumming chiropractor office location is nearby and serves Cumming, GA, Gainesville, GA, Dawsonville, GA, Alpharetta, GA and the rest of Metro Atlanta.
It's Your Life... Live it in Health!
Your Cumming Chiropractor, Dr. Sten Ekberg
Wellness For Life Chiropractic
5920 Odell St, Cumming, GA 30040
678-638-0898
http://www.drekberg.com/
Chiropractor in Cumming GA
We're in Forsyth County
Wellness For Life is More than your typical chiropractic office. We use very gentle, customized and specific chiropractic adjustments, massage, nutrition, supplements, and biofeedback to help you be the healthiest you can be. Our treatments are more than a 2-minute adjustment. You will see and feel the difference after you visit our Cumming chiropractor, Dr Sten Ekberg.
chiropractor 30041, chiropractor 30040, chiropractor 30028, chiropractor 30506, chiropractor 30040, Cumming chiropractor, chiropractor Lake Lanier, Vickery Village, chiropractor Dawsonville 30534, Gainesville chiropractor 30506, Forsyth Chiropractic, coal mountain chiropractic
Cumming Chiropractor Dr. Sten Ekberg provides chiropractic care to people around Cumming GA 30041 30040 30028, Dawsonville GA 30534, Coal Mountain GA 30040 and Gainesville GA 30506, Chiropractor Cumming Georgia near Lake Lanier