Holistic Healing for Sports Injuries in Cumming, GA: Natural Pain Relief and Performance Enhancement
Discover holistic solutions for sports injuries with our expert doctors in Cumming, GA. Experience natural healing through whole food supplementation, cupping, chiropractic care, stretching and heated muscle scraping.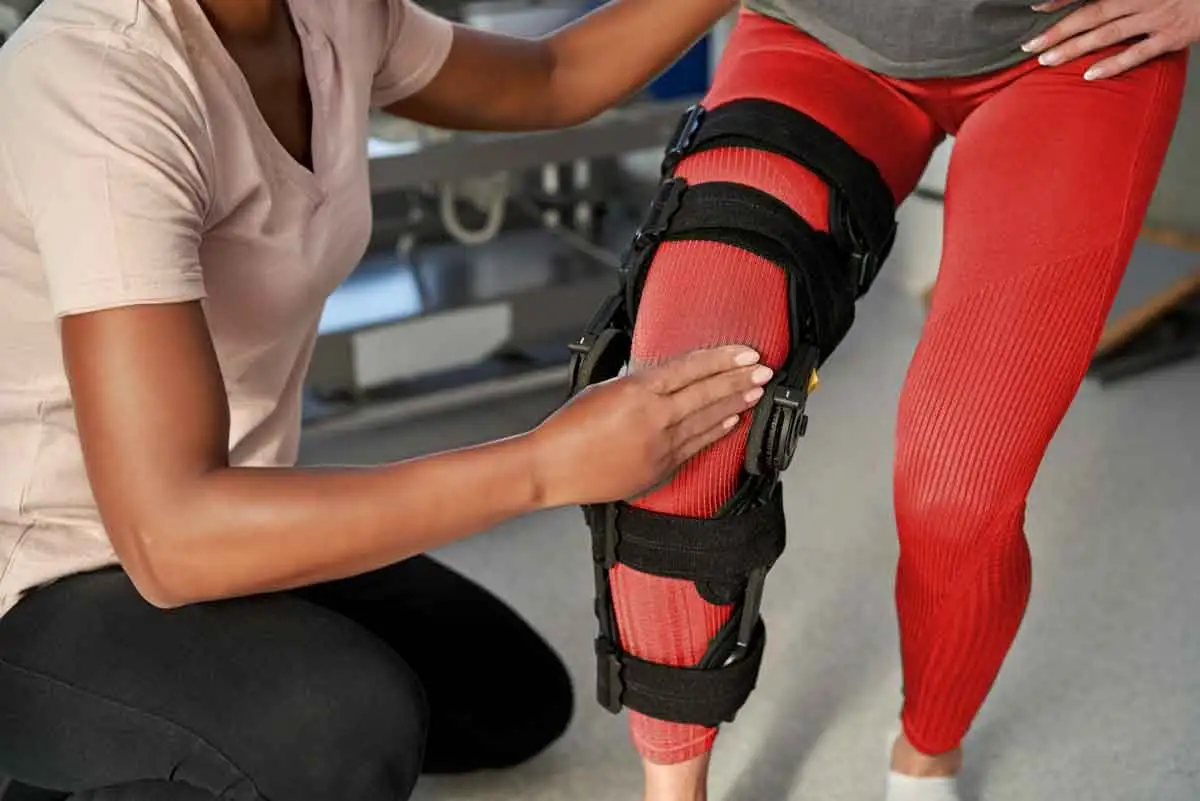 Doctor Colby Smith, chiropractor, with a patient. She specializes in holistic healing for sports injuries.
Comprehensive Natural Healing for Sports Injuries at Vickery Village, Cumming, GA
Our holistic healing center is located in the heart of Vickery Village in Cumming, GA, just behind the shopping center near the YMCA, where we specialize in providing natural, non-invasive solutions for sports injuries. Our dedicated doctors are committed to helping athletes and individuals recover from pain and enhance their performance through a range of holistic therapies including whole food supplementation, cupping, chiropractic adjustments, stretching and muscle scraping.
Our Holistic Approach to Sports Injuries, Sports Prevention & Muscle Recovery
We believe in addressing the root cause of sports injuries, focusing on holistic methods that promote the body's innate ability to heal and recover. Our approach is tailored to each individual's unique needs, ensuring optimal results and improved well-being.
Services Offered
Whole Food Supplementation
Supplements are a cornerstone of our holistic approach to sports injuries. It aids in providing the body with essential nutrients that promote healing and recovery, enhancing overall health and well-being. We only use the top of the line supplements at affordable prices.
Cupping Therapy
Cupping is a traditional therapy that involves creating suction on the skin to improve blood flow, reduce pain, and promote healing. It is particularly effective for relieving muscle tension and improving mobility.
Chiropractic Care
Our chiropractic adjustments are designed to alleviate pain, improve spinal alignment, and enhance overall body function. This natural, non-invasive technique is crucial for addressing musculoskeletal issues related to sports injuries.
Therapeutic Stretching
We emphasize the importance of therapeutic stretching to aid in the recovery and prevention of sports injuries. Stretching is a fundamental component of a balanced rehabilitation program, promoting flexibility, reducing muscle tension, and improving range of motion. Our experienced chiropractors guide patients through personalized stretching routines, tailored to address individual needs and target areas of concern. Incorporating regular, mindful stretching can significantly alleviate pain, enhance athletic performance, and prevent future injuries, supporting overall well-being and optimal health.
Heated Muscle Scraping
Heated muscle scraping is an innovative therapeutic technique used to alleviate muscle pain, reduce inflammation, break down scar tissue, improve mobility and reduce muscle pain and stiffness. It is beneficial for athletes looking to optimize their performance and accelerate recovery. By applying heat, the treatment enhances circulation and relaxes the muscles, allowing for more effective scraping and promoting faster recovery. This method is particularly beneficial for athletes and individuals experiencing chronic muscle tension or those looking to optimize their physical performance. At our clinic in Vickery Village, Cumming, GA, our doctors skillfully employ heated muscle scraping as part of a comprehensive approach to holistic healing and sports injury recovery.
Experience Natural Healing in Cumming, GA
Located conveniently in Vickery Village, Cumming, GA, our holistic healing center is your go-to destination for natural relief from sports injuries. Whether you are an athlete aiming to improve your performance or an individual seeking pain relief, our expert doctor is here to guide you on your journey to optimal health and well-being.
Embark on your journey to holistic healing and enhanced performance. Contact us today to schedule a consultation and discover the natural, effective solutions we offer for sports injuries.